Meet Amanda and Larry Grim
Larry and Amanda have a lot of experience in the pet containment industry. Larry has been helping families since 1986.
---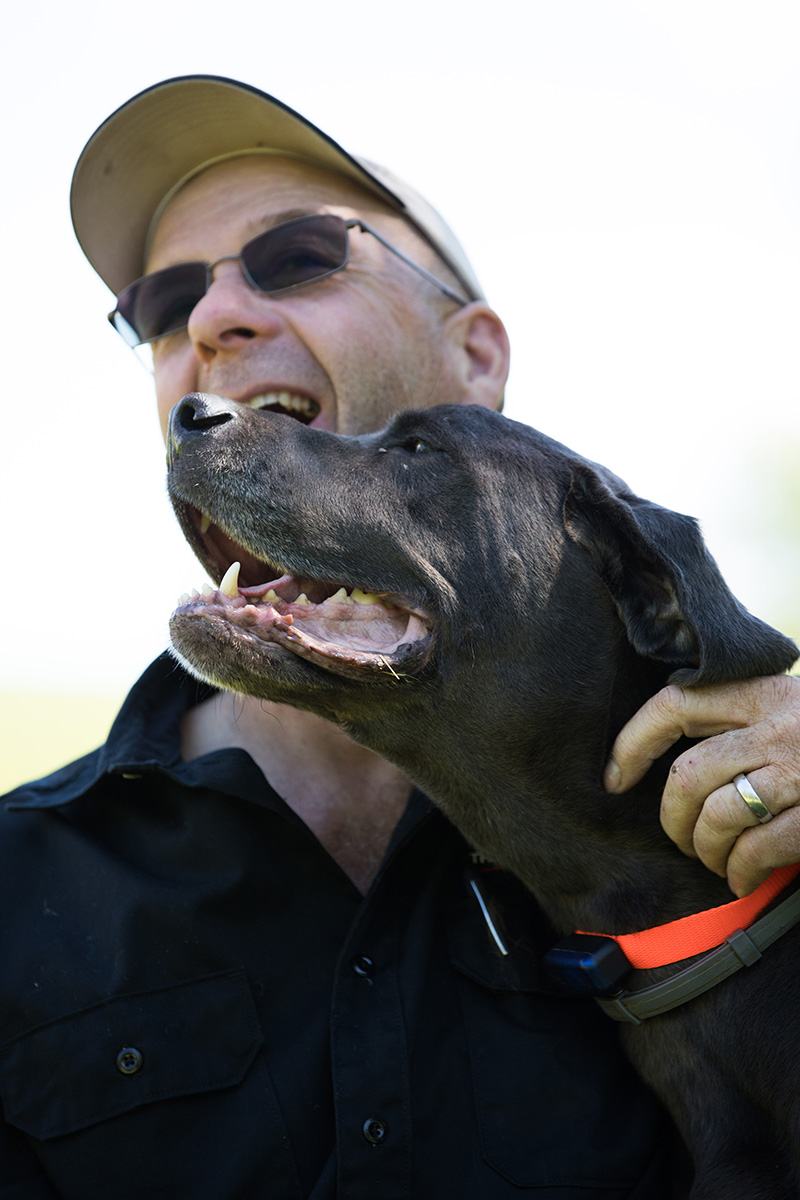 Larry holds a four-year degree from Delaware Valley College in Animal Science and an additional two years of Veterinary Technician experience from Lansdale Veterinary Clinic. It was during this time, at the veterinary clinic and living in the Gilbertsville area, coupled with the wrongful death of his own dog, that is what drove him to find a better way to stop pets from venturing into trouble.
In 1986, a position came up for a manager/installer for an Invisible Fence dealership at Fence City, a regular fence company in Montgomeryville, Pa. It was the third Invisible fence dealership set up by John Purtell and he had been selling the system for six years prior. I was lucky to get the job and immediately loved it. I had relatively few problems with the factory and all of the product was made in Pa at the time. I worked as the Invisible Fence manager for 9 years. When John Purtell left Invisible Fence, things started to get worse for us. Fence City decided to get out of the electronic pet containment business.
---
This is when I decided to go out on my own as Canine Safety Systems. In the first few years, I sold the "professional" version of what you can buy in the store. It was terrible. Some of the worst years of my life. That equipment would go full power on its signal field when it took a power surge, and shock your dog in the house. If you had too many dimmer switches on in your house say goodbye to your zone in your front yard. If your dog walked by any other magnet in the house, the collar would reprogram to something else without you knowing. At that point, I quit. If I couldn't have equipment that safely, effectively, and humanely could contain my customer's dogs, then this wasn't the job for me. I then received a phone call from John Purtell, he wanted me to join a company called Pet Stop that was based in Cincinnati. They were taking the company national and setting up a dealer network. He told me I was a top dealer when he and I were with Invisible Fence, and he wanted me on board with Pet Stop. I told him that if the product did half of the things that I was dealing with now, he could forget it. He promised me it wouldn't, that all of it was to be Made in the USA from imported components. It has been 20 years since that phone call, and it was one of the best decisions I have ever made in my life. I have had a hand in saving tens of thousands of dog's lives. Giving them space to frolic and play safely, and actually letting them be dogs.